On the lift on Sunday!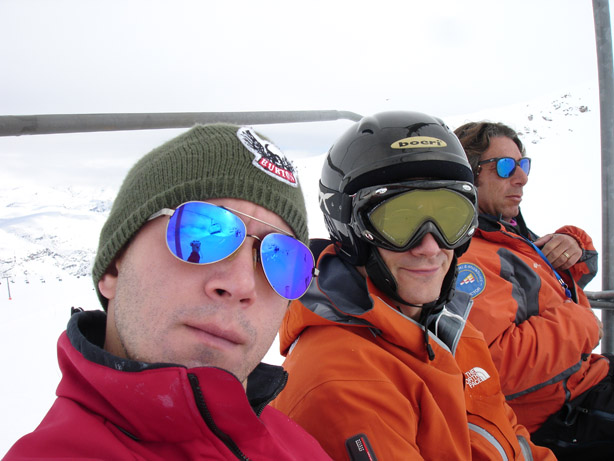 Guess who's on the lift ready to hit more than 3 feet of new powder??? Well it's Josh and I and some Chilean guy.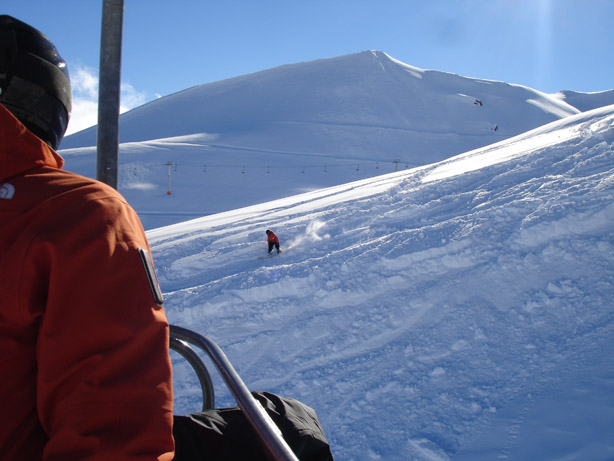 We quickly realize that there aren't really any "rules" at Valle Nevado and people can go pretty much anywhere they want. We rented our skis/snowboard and the kid who rented me my board turned out to be a semi-pro rider here to train and told me "if you see it you can ski it."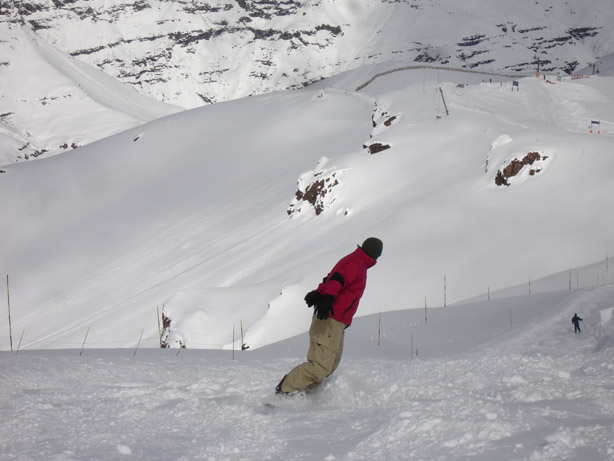 Getting used to my new... everything.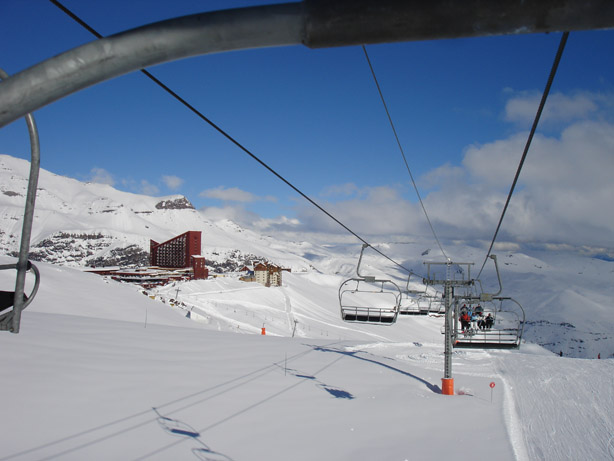 Here you can see our compound. It's three buildings surrounded by certain death (and/or cannibalism).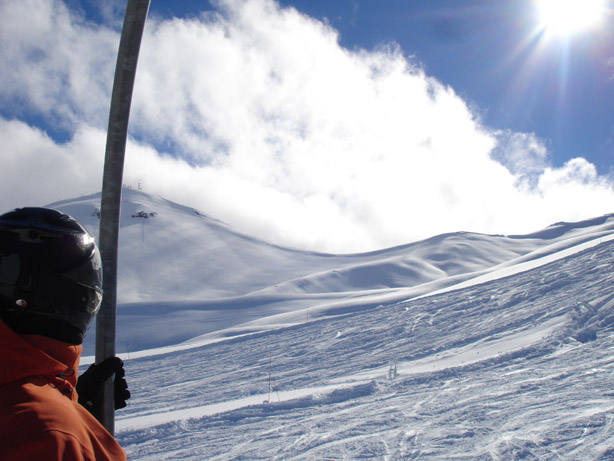 The place was pretty empty by US standards but towards the end of the day the "trails", which you can see are delineated by pieces of red bamboo, were relatively well travelled but still fantastic.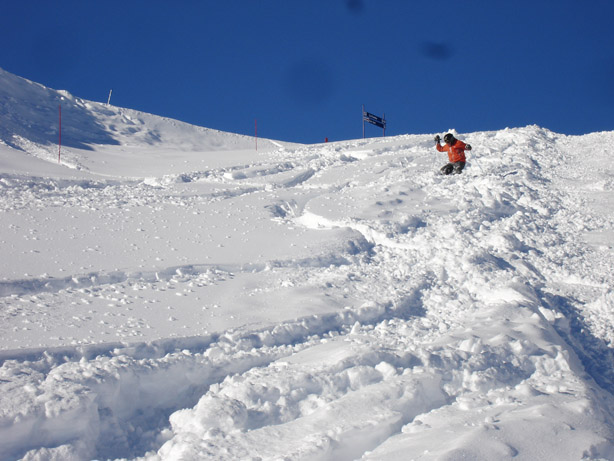 Josh slips in to the powder. It was a great day by any standard and we got a lot of great runs in.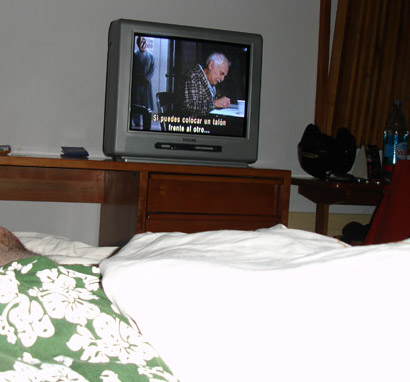 We hit it so hard were were pretty much toast by the evening. As luck would have it there was an English movie on with Spanish subtitles. In the foreground the boxers that I've been wearing for 5 days.
Monday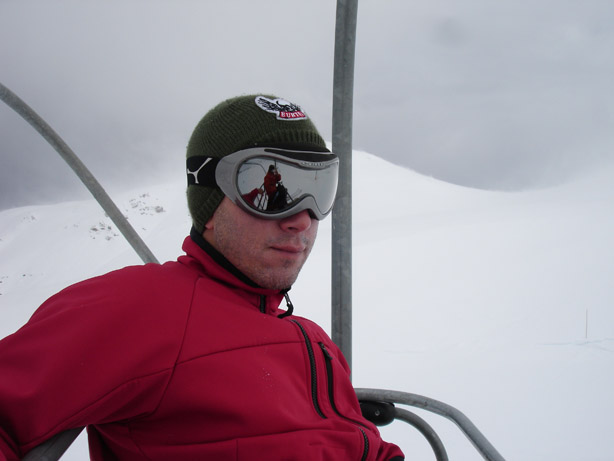 With no razor I was beginning to look like one of the guys from the movie Alive. Still wearing the same boxers I wasn't feeling like them though because, again, they had it rough but did have their luggage.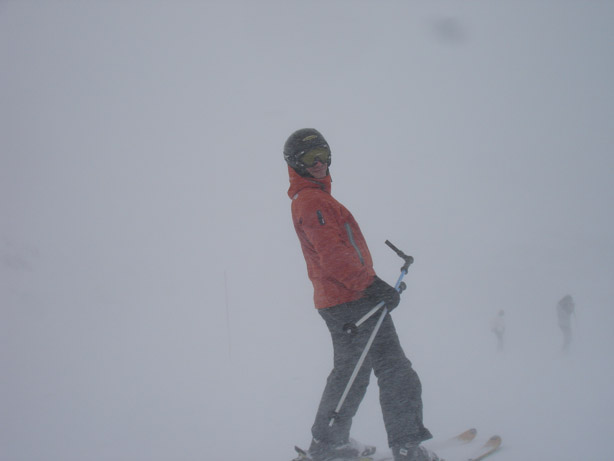 Monday was a tough day. We had received a bit more snow, plus the existing snow had blown around and kind of spread out. Meanwhile, visibility was at a minimum because of heavy winds and blowing snow.
Still plenty of snow. Josh wipes out "cutting the corner".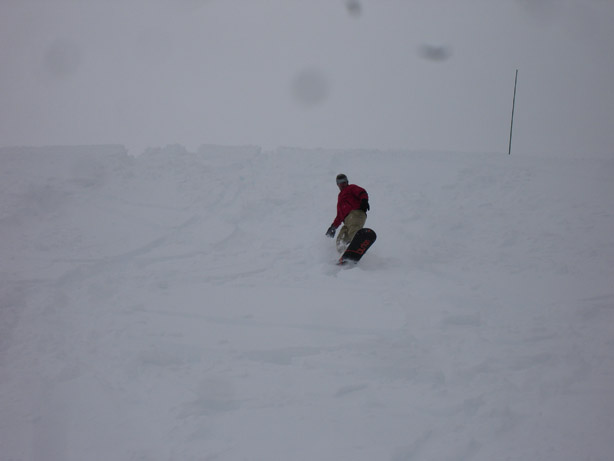 This is the "corner". We found a big stretch between groomed trails that was all powder. We would cut from the upper one to the lower. It was called "cutting the corner". Here I'm trying to stay afloat in the same snow you see Josh in above.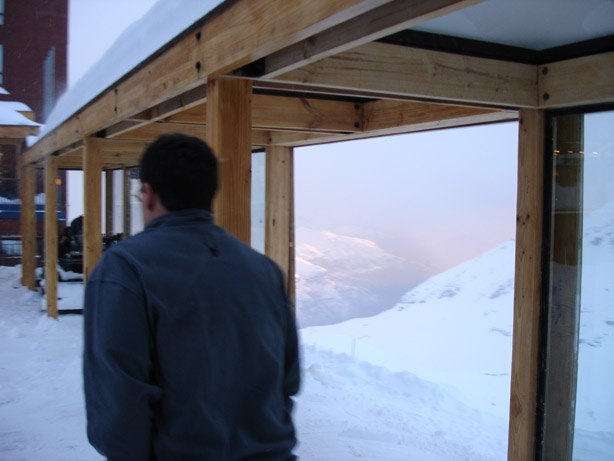 We didn't make it all day because of the visibility. But things were fine down at the base.
And look what showed up while we were gone!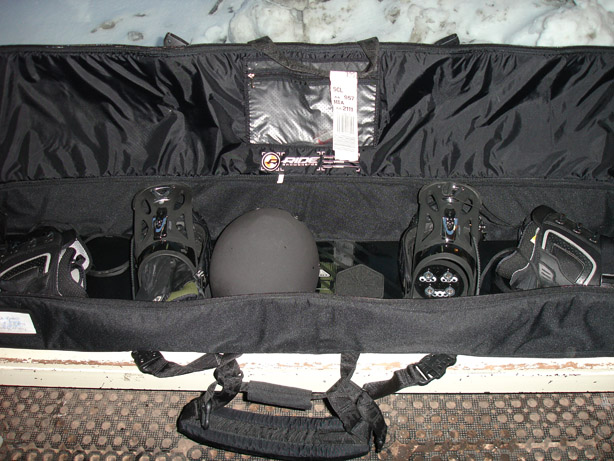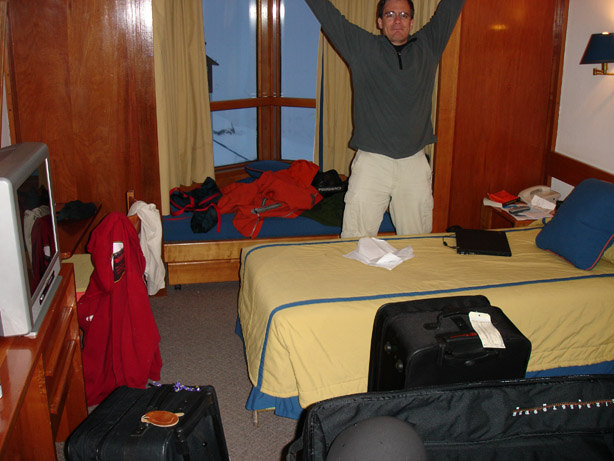 Nobody has ever been happier to see baggage.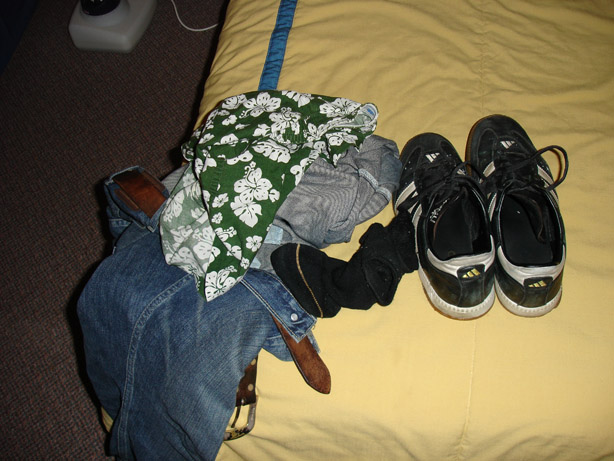 Here the clothes that I've been wearing for 5 full days, on 2 continents, 12 hours on a plane and snowboarding in twice.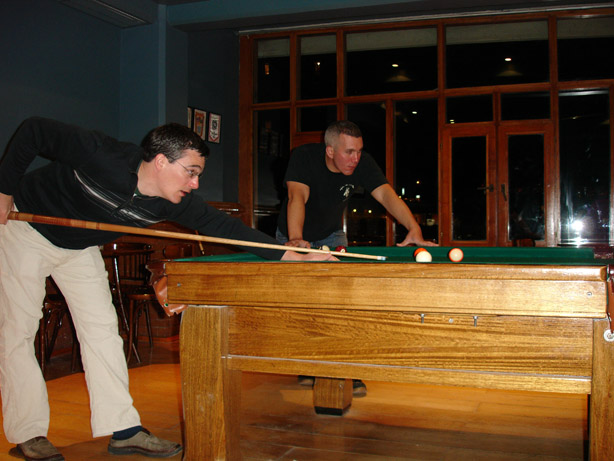 To celebrate our recent triumphs Josh and I return to Pub Tres Puntas for the first time since the theft. Things have steadily been on the upswing for the Brothers Epstein since the incident and and we were ready to face where we met our low. Plus we were bored and missed the Pub Tres Puntas.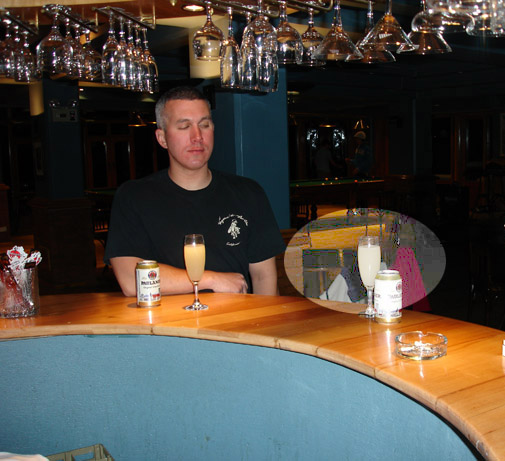 Pisco Sours for the Brothers Epstein! But I have now declared the new jacket I bought as "bait" in an effort to catch the Chilean punks who stole Josh's jacket. Over my shoulder I keep one eye on the bait and wait patiently.
Continue to page 4